So I couldn't resist bringing my favorite Joe along for the ride, and the teens we took were so into making sure Shipwreck had the most fun ever.

Here's the Shipwreck Creation Experience!
(Brought to you in not-so-high-definition and without sound, and so ok, it's basically just some pretty bad pictures because the new camera only arrived a week before...)
Shipwreck is ready to go...
Waiting our turn at the main gate...
Lending a hand with a tent peg...Love how he handles that hammer...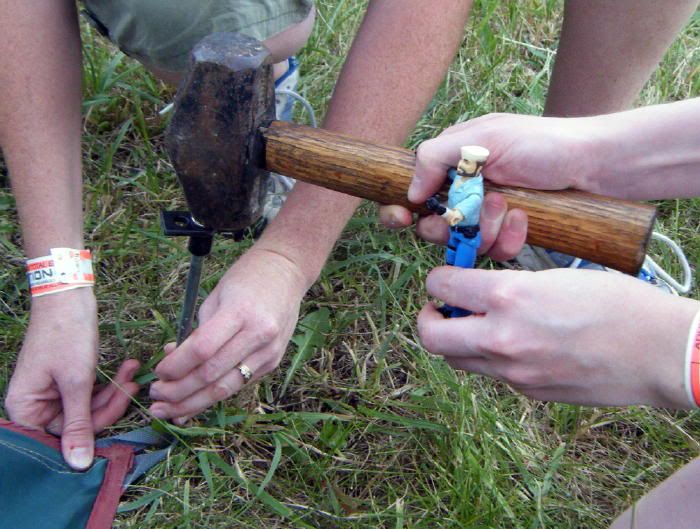 Getting a little too intimate with a tiki torch...
The ManGrill....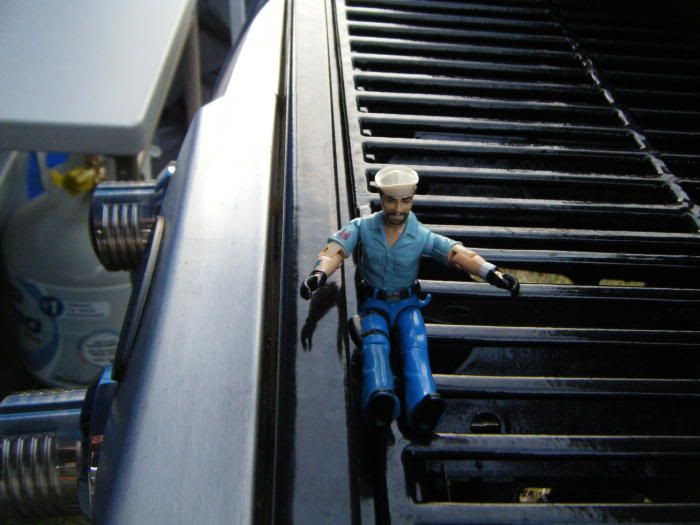 He likes his coffee strong...
Enjoying a cookie...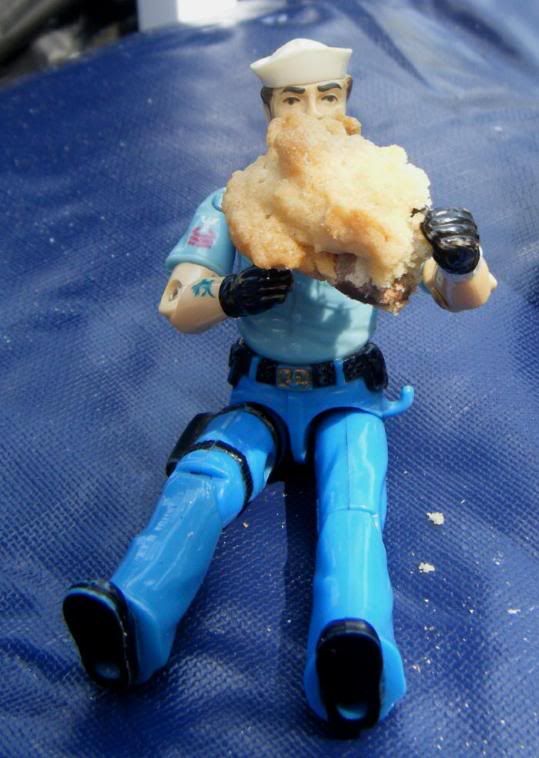 And a lemonade...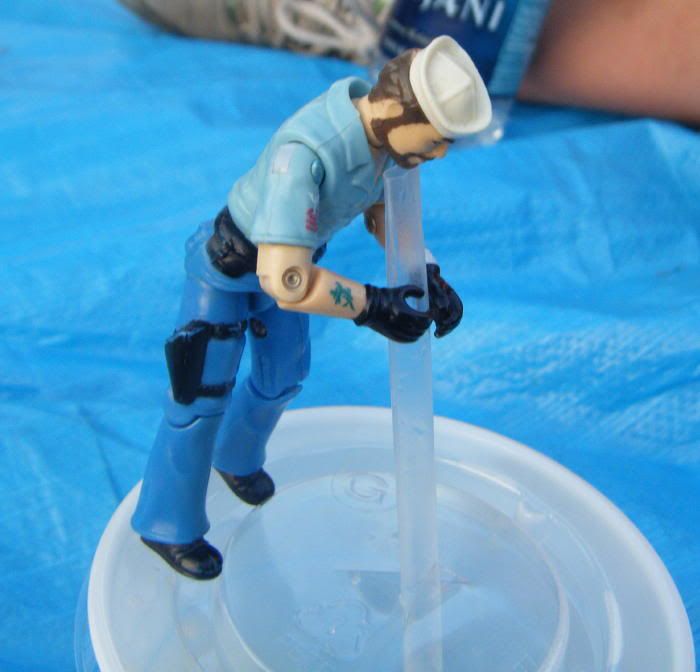 My 25A deck of cards got a good workout and Shipwreck enjoyed the games, too...
Rockin out to his (and my) favorite band ever...Skillet!
A ride on the shuttle bus...
Chillaxin on The Tarp near the Main Stage (this is where we spent most of our days)...
And here's a few things he saw...
Our campsite:
Where we were:
The awesome band, Flyleaf:
Drummer guy from the Newsboys: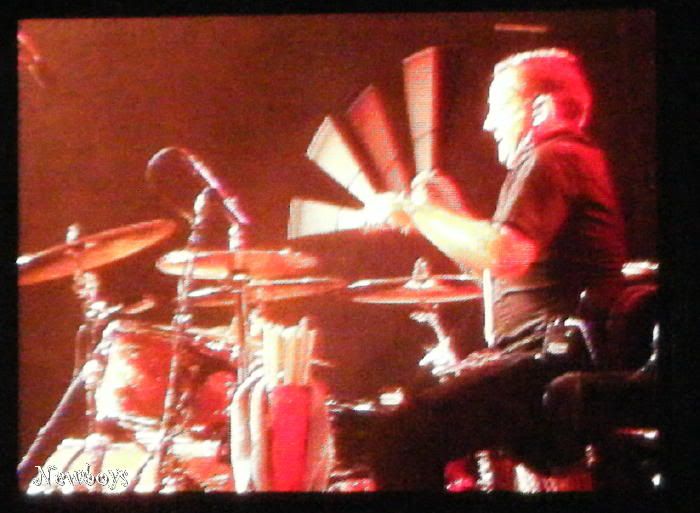 If you've ever seen the Newsboys, you're familiar with the drum duel...: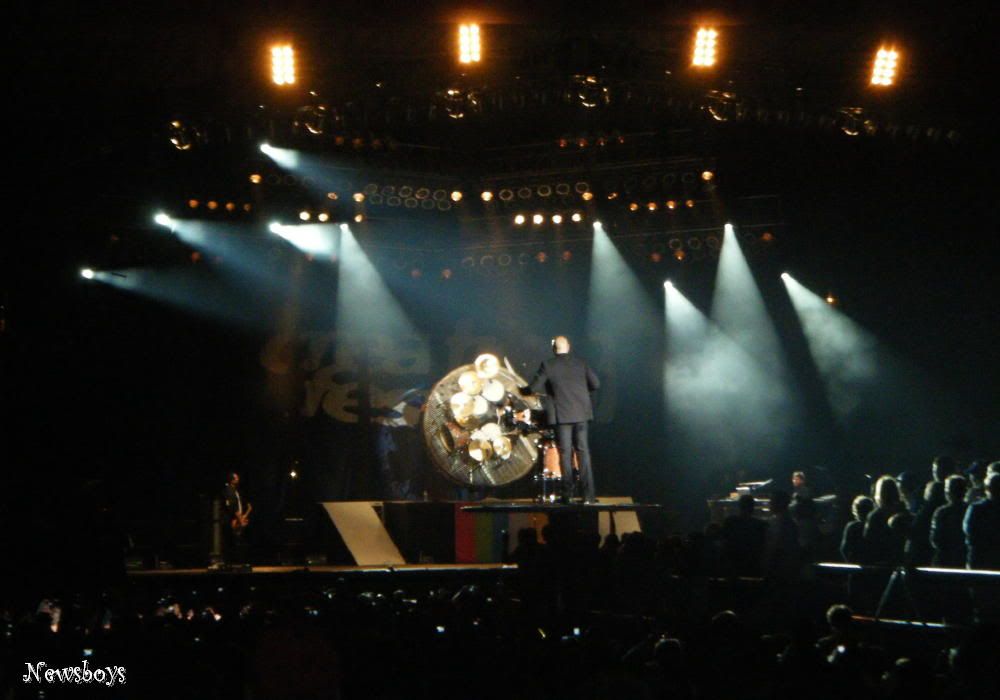 That's Peter Furler in the foreground on a platform above the crowd and the round thing on stage is actually the drummers drum kit flipped on it's side and spinning...as he's playing. Craziness.
My hubby:
:dreamy:
Main Stage:
And when I turned around...
And mine and Shipwreck's favorite band of all time...SKILLET!!!
Lead guy, John Cooper:
And just a cool pic I caught of the jumbotron: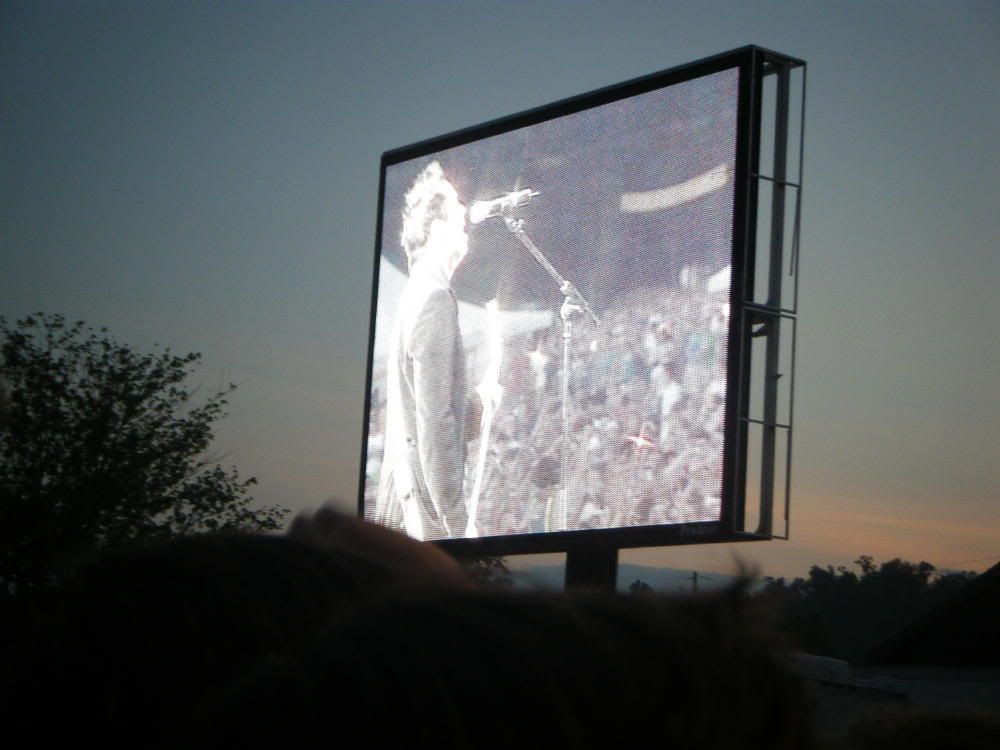 And here's the cool T-shirt I bought...
Sorry for all the pics...but it was an awesome time! Here's the album link if you wanna really see more:
http://s168.photobucket.com/albums/u164/MacGyvers_Album/Creation%202008/
Have fun. I did.