Where to begin on this figure. I think I may have started this figure as early as 2002. Chad and I had planned on doing the original 13 in new sculpt form. Since the inception of the 25th anniversary line, our new sculpt original 13 have been scrapped. Because of that, I had this torso left over. I had planned on using it for Mayor anyway, so even if it is about 6 years late, here is Spytroops Mayor
Mayor: Spytroops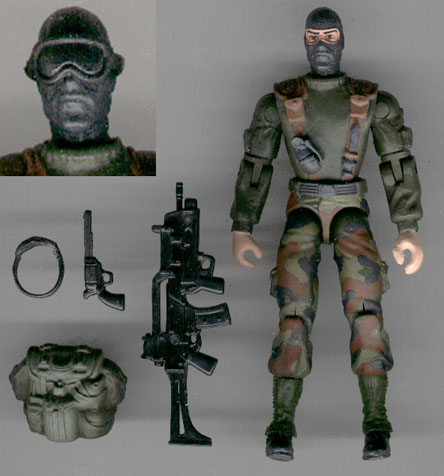 The goggles were carved out of a Chap Mei. The feet were cut off of a BBi figure. The torso was definitely the most work. After removing most of the detail off of the Beachhead torso, I sculpted on the straps, then added a CORPS! grenade, pouches from a Remco figures webgear, and a knife cut off a Chap Mei figure.
And, because he is Spytroops, he wouldn't be complete without Spytroops gear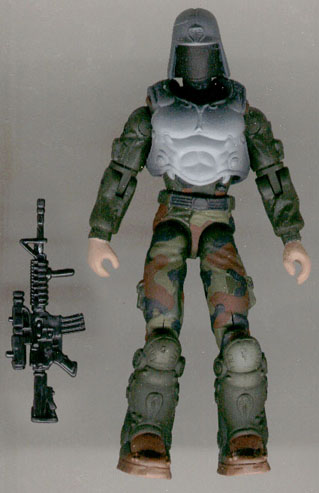 Now that he is out of the way, I can try to finish my versions of 25th and Resolute Mayor.
Hope you like it. Let me know what you think.