UPDATE: Scroll down for finished pics!
I'm only posting these a few places, since I don't usually do WIP pics. But I'm terrified that I'm going to screw this thing up at every major step, so I want proof that, at least at some point, it didn't look awful.
I'm trying to make the RoC Gunship. Hopefully that will be evident from the pics. As of now, it is 99% structurally complete (just needs the weaponry attached and the side hatch...if ANYONE has a SW Imperial Shuttle side hatch, please, please help. I'll trade very, very well for one), now it's just seam hiding and detail painting.
Scroll through all pictures...they go from earliest to most recent (taken just today). One of the last ones has my modified Pit in it, for a sense of scale.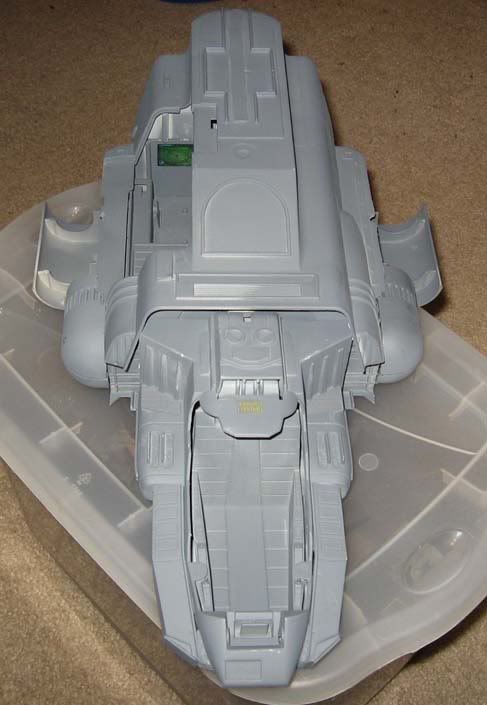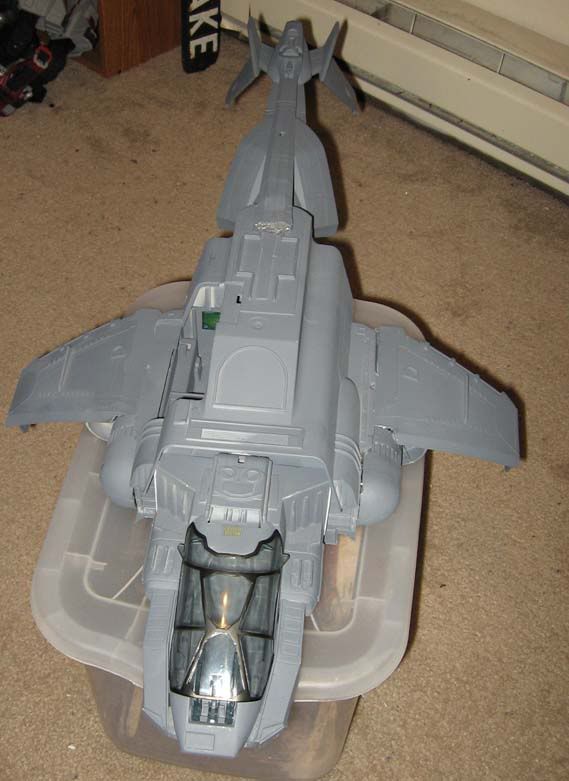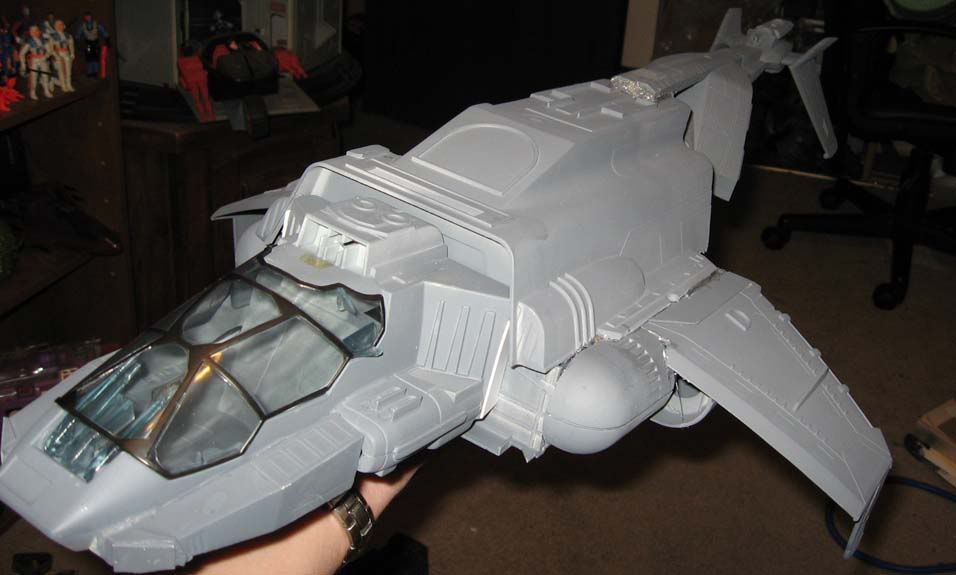 I know it's not exact to the movie version, but I'm hoping it's at least a step above the Hasbro release.