As is everyone else, I'm on a Super Hero kick. After these, I have 3 more I want to do: Jean Grey, Professor X, and Omega Red. That should fullfill my kick

Here is Sabretooth. I'd wanted to use a MLS Venom as his base, but short supply and high prices stopped me of that. I went with a Microman wrestler because I could dye the figure orange and save alot of time on the front end of things.
Sabretooth: Assassin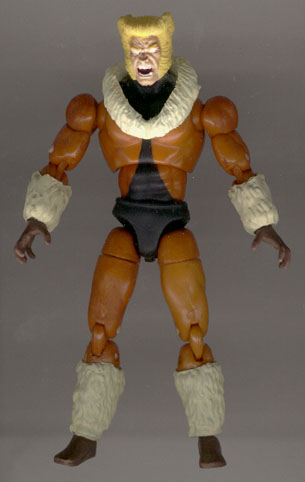 Next is Iceman. A simple custom for me. The only mods were to the head, which I slightly sanded to give an angular look. I did a quick top coat of white, then a mixed wash of light blue, silver, white, and clear coat.
Iceman: X-men